Small Hole EDM Services
We Are One of the Oldest and Most Trusted Companies for Wire EDM and Small Hole EDM services.
Northwest Wire EDM – A Better Partner for Your Wire EDM and Small Hole EDM Machining Needs.
Our Wire EDM and Small Hole EDM Services have been used by companies of all sizes, from Fortune 100 corporations to small, independent businesses
Small Hole EDM Services

Efficient, accurate drilling of micro holes hardened thick materials
Northwest Wire EDM is a provider of small hole EDM services. We service customers across a wide array of industries to drill close proximity micro holes too small or difficult for conventional drilling.
Our primary small hole EDM applications include:
• Removing broken drill bits • Placing injection nozzles in molds • Creating coolant holes in tool bits, taps, end mills and drills • Starting holes for wire EDM operations
At Northwest Wire EDM, we strive to be your go-to small hole EDM partner by combining expert craftsmanship, cutting-edge technology and unparalleled customer service.
Up to +/- 0.001″ Tolerance
Ability to hold very tight tolerances on thick, hardened materials
12" x 8" x 16" Work Envelope
Our machines can cut pieces up to 11.3" thick and up to 682 lbs in weight
Cuts All Conductive Materials
Including soft or hard metals, carbides, graphite and superalloys
+/- 0.010″ Miminum Hole Size
We stock a variety of configurations to
Burr-Free Finished Holes
No tooling required to achieve clean, burr-free holes
Delicate Parts & Hard Materials
Very low machining forces allow for versatility between delicate parts and hardened materials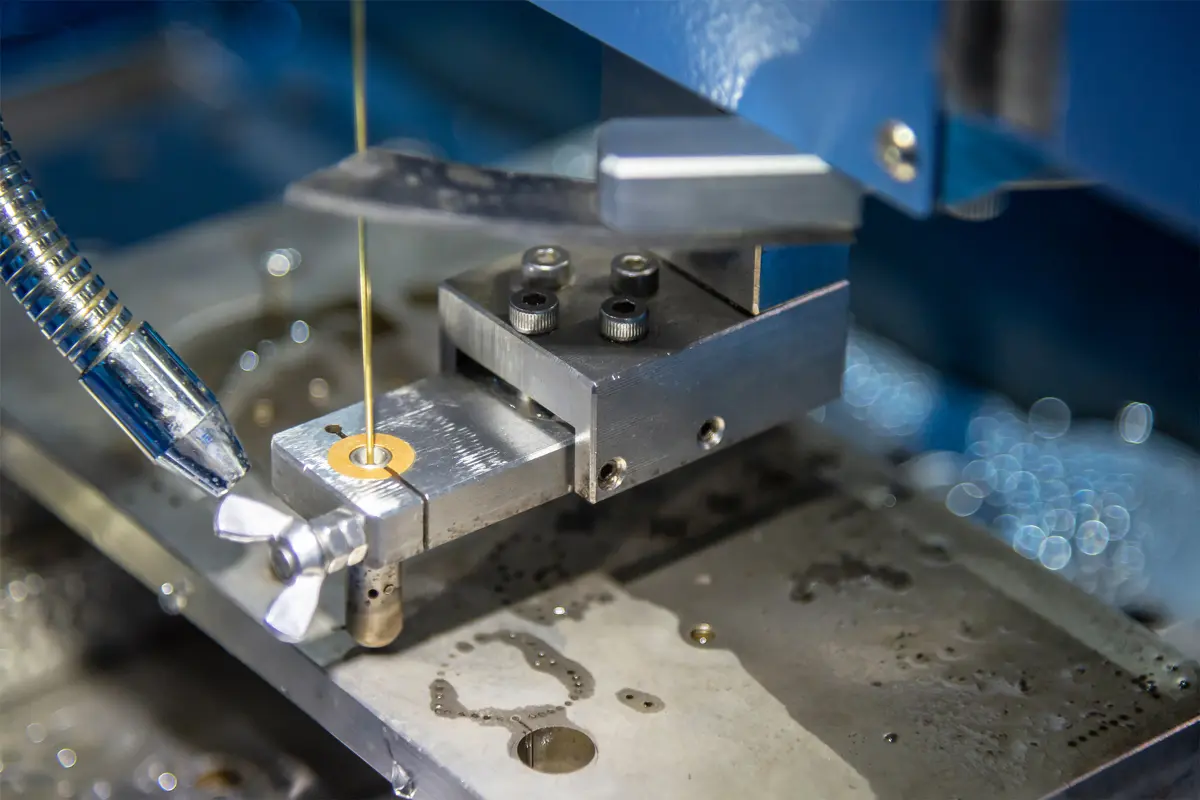 Small Hole Wire EDM – Frequently Asked Questions
How does the small hole EDM process work?
Small hole EDM machines contain a special electrode that spins around a spindle like a drill bit on a drill.
The special electrode enables the machine's electric cutting spark to drill deep, angled holes in metal plates, hardened alloys, and other electrically-conductive materials.
How does small hole EDM drilling remove broken taps?
An electrode is drilled through the center shaft, allowing the remaining pieces to be removed without damaging the existing threads.
What angles can you drill?
The driller head can tilt 45 degrees. We can also utilize various fixture setups to accommodate compound angles, even on round surfaces.
Can you drill on angled or round surfaces?
Yes! CNC drills tend to walk on an angled surface due to torque pressure, but the EDM electrode doesn't come into contact with the part, so holes remain accurate.
What equipment do you use?
We use a Current CT300 EDM Drilling Machine, and we accept various drawing formats in order to generate quotes (dxf, igs, dwg, dwf, xt, sldprt, pdf)
Small Hole EDM – Common Materials
Northwest Wire EDM offers broad capabilities and types of materials we can machine:
Superalloys
Inconel
Vasconal 300
Nitronic
Beryllium Copper
Hastelloy
Stellite
Nickel Alloys
Hardened Materials

Tool Steel
Carbides
Ferro-TiC
CPM 10V
High Carbon Steel
PCD Diamond
Common Materials

Aluminum
Aluminum bronze
Copper
Brass
Steel
Stainless Steel
Titanium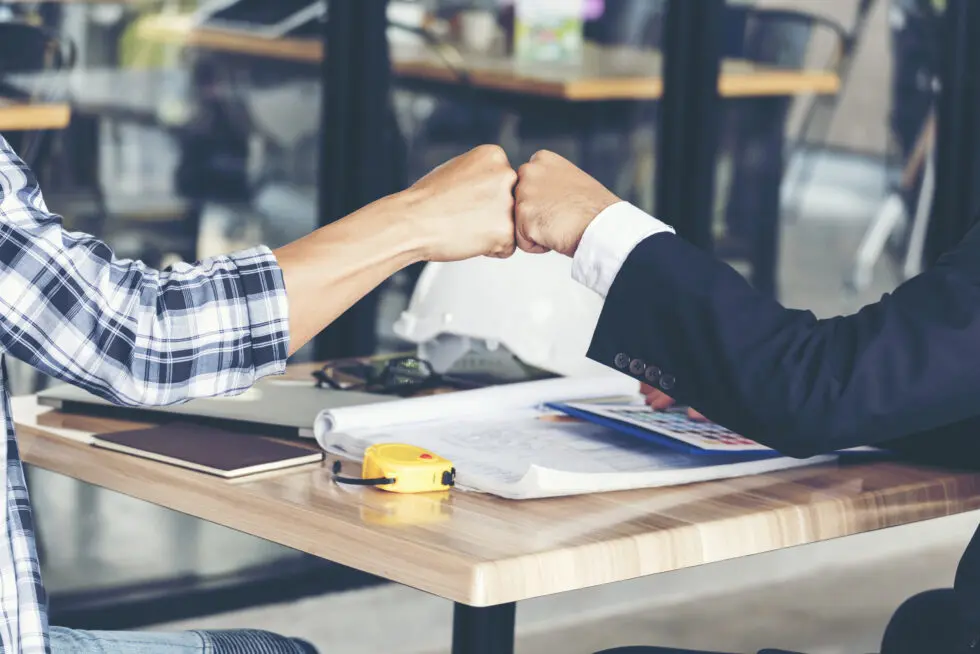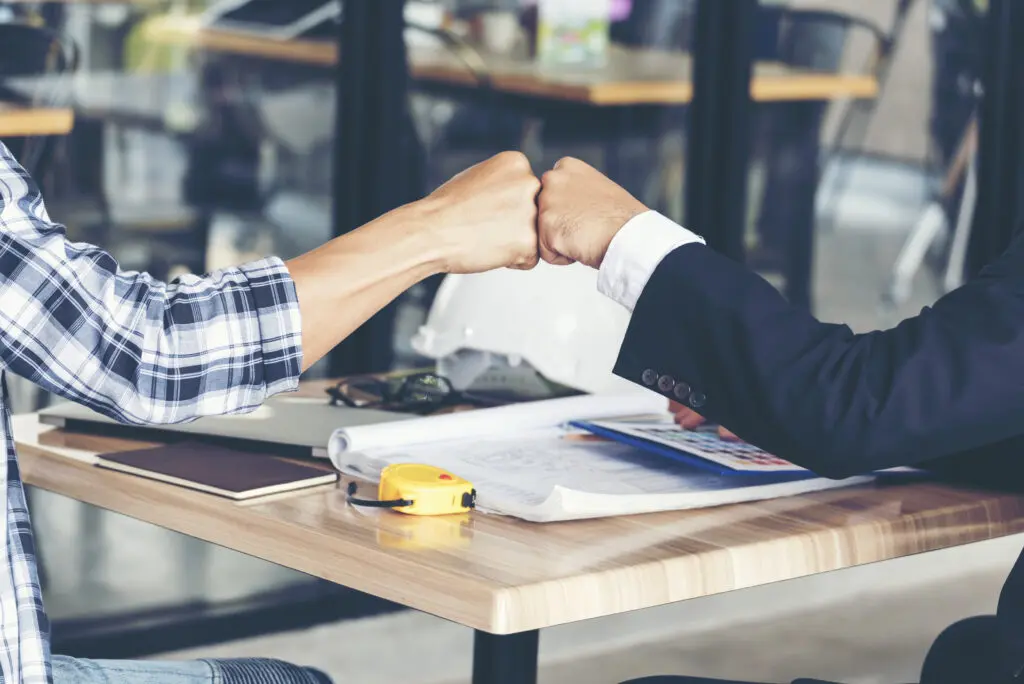 Northwest Wire EDM
Quick Turnaround Time

Rapid Prototyping
Competitive Pricing
ISO 9001 Compliant
State-of-the-Art Cutting Technology & Processes
Expert Craftmanship - 75+ Years of Machining Experience






Need Your Parts Quickly?
Upload your CAD files now and get a quick quote!